The global supercar market is undergoing a rapid transformation, with demand for these luxurious, sporty vehicles skyrocketing. In 2022, the market was valued at $26.54 billion, but this figure is projected to climb to an impressive $37.76 billion in 2023, marking a 42.3% increase. By 2027, the forecasted value is a staggering $139 billion. This surge is not just a fleeting phase; it's set to stay for years. Dive in to uncover the intricacies of this market!
Current Market Overview
Supercars, synonymous with luxury and speed, are growing in popularity, much to the delight of auto enthusiasts globally. This escalating demand is driven by the higher profit margins in this sector and the perceived value of these vehicles. In the US alone, a whopping 2.2 million such vehicles were delivered, accounting for 14.7% of the total light vehicle sales. This growth in the luxury car market significantly impacts the sports car segment, pushing it to new heights.
The supercar segment is a playground for giants like Bugatti, Lamborghini, Daimler AG, and Ferrari. But the arena isn't just for these behemoths. There's room for intriguing manufacturers, like the Swedish Koenigsegg, to carve their niche. Although big conglomerates dominate the scene, the market's vastness allows smaller, innovative producers to make their mark.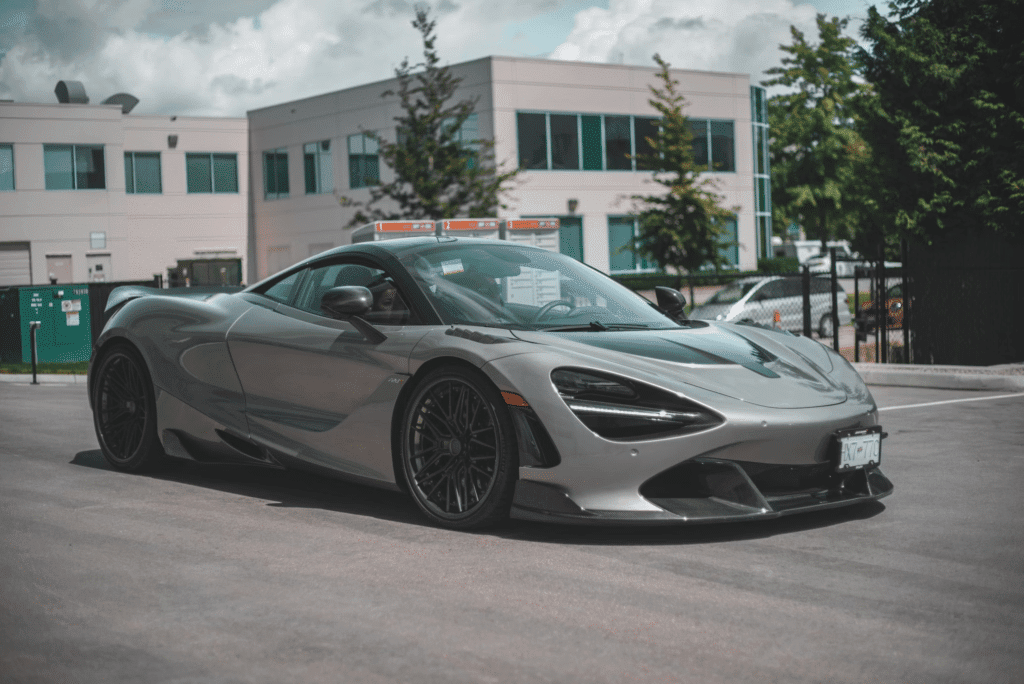 Record-Breaking Sales
2022 was a year of milestones for Ferrari, delivering 13,221 vehicles and netting a profit of €939 million. Lamborghini wasn't far behind, with 9,233 cars delivered. The Urus model was the star performer, with 5,367 units reaching customers. Lamborghini's sales growth, when compared to 2021, surged by 10%. These numbers are a testament to the brands' enduring appeal and market prowess.
The Future Roadmap
The supercar market is brimming with innovation. The advent of electric hypercars and the development of autonomous vehicles are just some trends shaping this sector's future. Additionally, many solutions from F1, the queen of motorsports, are being integrated into production sports cars. The global surge in interest in this sport can influence the supercar sector's trajectory, making it an exciting space to watch.
With this comprehensive insight into the world of supercars, one can appreciate the blend of luxury, speed, and innovation that drives this industry forward. The future is bright, and for those looking to invest or simply admire, the supercar world promises endless exhilaration.
How Can I Invest?
If you're keen on investing in the supercar market, there are several approaches you can consider. Here are some suggestions:
Stocks:
Ferrari N.V. (RACE): Listed on the New York Stock Exchange, Ferrari is a premium luxury sports car manufacturer with a strong brand reputation and history of excellence.
Daimler AG (DAI.DE): Listed on the Frankfurt Stock Exchange, Daimler is the parent company of Mercedes-Benz. They have their supercar and luxury lines, which consistently perform well in the market.
Volkswagen AG (VWAGY): Listed on the OTC Markets in the US and Frankfurt Stock Exchange as VOW3.DE, Volkswagen owns several luxury brands including Lamborghini, Bugatti, and Porsche. Their stake in Rimac Automobili, as mentioned in the article, also provides exposure to the electric supercar segment.
ETFs:
Consumer Discretionary Select Sector SPDR Fund (XLY): This ETF provides exposure to the consumer discretionary sector, which includes some luxury car manufacturers.
iShares Global Consumer Discretionary ETF (RXI): This ETF offers global exposure to companies in the consumer discretionary sector, including auto manufacturers.
VanEck Vectors Global Luxury ETF (LUXE): As the name suggests, this ETF is geared towards global luxury brands, including several high-end car manufacturers.
Other Investment Avenues:
Private Equity and Venture Capital: Some firms specialize in automotive investments, particularly in new tech-focused car brands or associated technologies like EV battery makers or autonomous driving tech firms. You can consider investing in these firms or their funds.
Real Assets: Investing directly in collectible supercars can also be a lucrative venture. Classic and limited-edition supercars often appreciate in value over time, especially if well-maintained.
Crowdfunding Platforms: Websites such as Seedrs or Crowdcube sometimes feature automotive startups or related businesses. This allows you to invest in early-stage companies in the supercar or luxury automotive sector.