In an increasingly tech-savvy world, space exploration is a sector that's capturing investors' attention. Exchange-Traded Funds (ETFs) focusing on space-related industries are gaining momentum, offering novel opportunities to participate in the burgeoning space economy.
Why invest through ETFs?
Exchange-Traded Funds or ETFs are investment vehicles that offer the benefits of diversification combined with the trading flexibility of stocks. Unlike mutual funds, which are only priced at the end of the trading day, ETFs can be bought and sold throughout the day at fluctuating prices. This versatility makes ETFs more adaptable to market changes. Plus, they usually have lower expense ratios than non-ETF funds, which means less of your money goes to fund management fees and more is invested. As a result, ETFs can be a more cost-effective way for investors to access a wide range of sectors, including the space industry.
The Expansion of the Space Industry
The space industry is on the brink of a new era, driven by technological advances and increased public and private sector interest. Companies are exploring opportunities beyond Earth's surface, from satellite communications and space tourism to asteroid mining. The industry's potential for growth is vast, with some experts predicting it could be worth trillions in the future. Space ETFs provide an opportunity for investors to tap into this emerging market, offering exposure to a wide array of companies contributing to this new frontier of exploration. Here's an informative article by The Conversation.
We wore a details description of the current state of space economy in this article:
How to Profit from Lunar Gold Rush?
ARK Space Exploration & Innovation ETF
ARKX, the ARK Space Exploration & Innovation ETF, is an actively managed fund seeking long-term capital growth by investing primarily in companies engaged in space exploration and innovation. With net assets of approximately $280.9 million as of April 2023, ARKX holds 35-55 different companies' equity securities. The fund focuses on four categories: orbital and suborbital aerospace, enabling technologies, and aerospace beneficiary companies. These include sectors such as artificial intelligence, robotics, 3D printing, and materials and energy storage. As of May 2023, the top holdings in ARKX include Iridium Communications Inc., Kratos Defense & Security, and Trimble Inc., among others.
Procure Space ETF
Procure Space ETF (UFO) is the first ETF focusing on the global space economy. UFO provides exposure to a broad spectrum of companies involved in space-related activities. From satellite communications to space tourism, UFO includes diverse companies. They leverage cutting-edge technology to pave the way for a new age in space exploration and usage. UFO's holistic approach towards the space industry makes it a compelling choice for investors.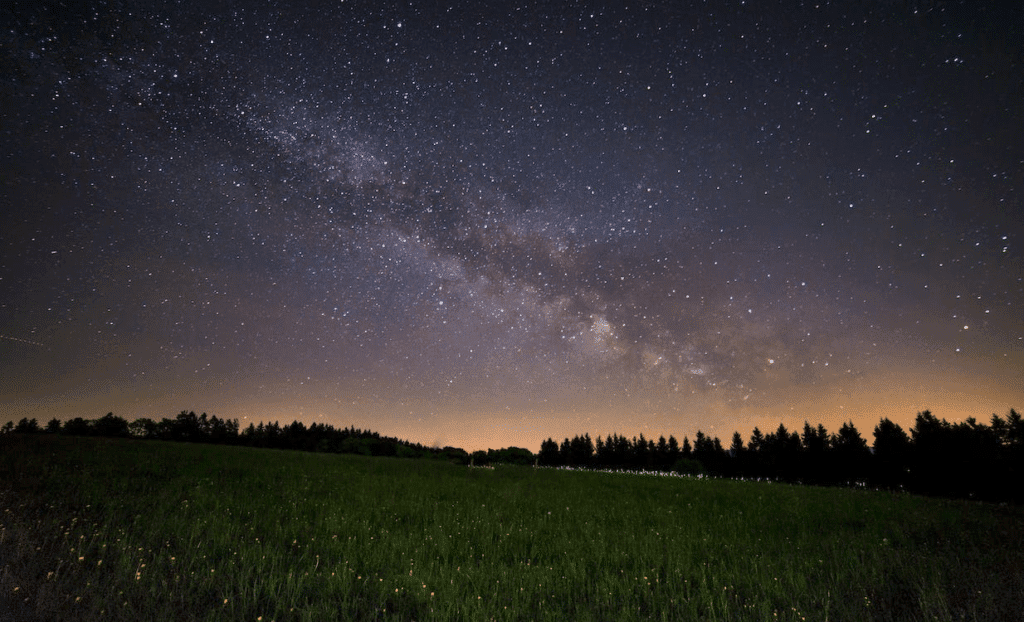 SPDR Kensho Final Frontiers ETF
Next, we have the SPDR Kensho Final Frontiers ETF (ROKT), a product of State Street Global Advisors. This fund's philosophy is grounded in the innovation-driven Kensho New Economies indices. ROKT primarily invests in U.S. and international companies involved in the exploration of outer space and deep sea. With a diverse portfolio including aerospace & defense, robotics, and advanced materials sectors, ROKT is truly built for those who believe in the pioneering spirit of human exploration.
Direxion Moonshot Innovators ETF
When it comes to betting big on innovation, the Direxion Moonshot Innovators ETF (MOON) takes the front seat. MOON targets U.S. companies that are in the forefront of the technological revolution. Although not exclusively space-focused, MOON has a significant allocation towards the space industry, making it an interesting choice for those looking to invest in transformative technologies that include but go beyond the final frontier.
iShares U.S. Aerospace & Defense ETF
The iShares U.S. Aerospace & Defense ETF, managed by BlackRock, is another intriguing choice for space-minded investors. ITA's portfolio primarily consists of U.S. companies that manufacture commercial and military aircrafts, including space aircrafts and defense equipment. With exposure to major players in the aerospace and defense industry, ITA provides a more traditional, yet space-related, avenue of investment.
Invesco Aerospace & Defense ETF
The Invesco Aerospace & Defense ETF (PPA) is a well-established fund with a broad investment mandate. PPA's portfolio comprises companies involved in the development, manufacturing, operations, and support of U.S. defense, military, homeland security and space operations. While PPA does not exclusively target space industries, the fund's exposure to major aerospace and defense corporations offers investors a piece of the space exploration pie.
SPDR S&P Aerospace & Defense ETF
Last but not least, we have the SPDR S&P Aerospace & Defense ETF (XAR), another solid offering from State Street Global Advisors. XAR offers exposure to the Aerospace & Defense segment of the S&P Total Market Index, which includes companies engaged in the production, manufacturing, and distribution of aircraft and aircraft parts, as well as producers of military weapons and equipment, including space equipment. XAR's comprehensive approach to aerospace and defense provides a solid foundation for investors interested in the space sector.
With this, we conclude our stellar journey across the universe of space ETFs. Remember, investing in space ETFs is not without risks, so always conduct thorough research and consider your financial goals before taking the leap. Happy investing in the final frontier!