Saudi Arabia is setting its sights high in the gaming world. With cinema on the decline and gaming on the rise, Saudi Arabia is pouring a staggering $40 billion into creating a gaming hub. Not stopping there, the nation's sovereign fund recently became the largest external investor in Nintendo. All these strides make it clear: Saudi Arabia aims to position itself as the global capital of gaming. A tantalizing prospect for investors and gamers alike.
From Oil to Consoles
Prince Mohammed bin Salman, an avid gamer himself, recognizes the immense potential of the gaming industry. This isn't a fleeting passion but a calculated move aligned with the nation's Vision 2030 plan. The blueprint seeks to diversify Saudi Arabia's economy beyond oil, and gaming seems to be one of its pivotal pillars. With a global gaming industry that surpasses the combined revenue of the global box office and music sales, the country's leadership is making a strategic bet. The anticipated Compound Annual Growth Rate (CAGR) of over 13% for the next decade further justifies this direction.
Saudi's Investment in Gaming
Saudi Arabia isn't merely expressing interest; it's making assertive investments. The Saudi Public Investment Fund's Savvy Games group plans to inject $39 billion into the gaming sector. Under the guidance of Brian Ward, former executive at Blizzard, the goal is to establish 250 local companies. This ambitious endeavor aims to create 39,000 jobs within the next seven years. Such a move not only diversifies the economy but also places Saudi on the global gaming map.
E-sports in Saudi Arabia
E-sports is experiencing an explosive growth, outpacing even traditional gaming. In 2022, e-sports viewership reached 532 million, with projections suggesting this could soar to 1.2 billion by 2027. Saudi Arabia is keen on tapping into this trend. The nation recently organized e-sports tournaments with prize pools reaching a record $45 million. Such initiatives underscore Saudi's commitment to becoming a dominant force in the e-sports arena.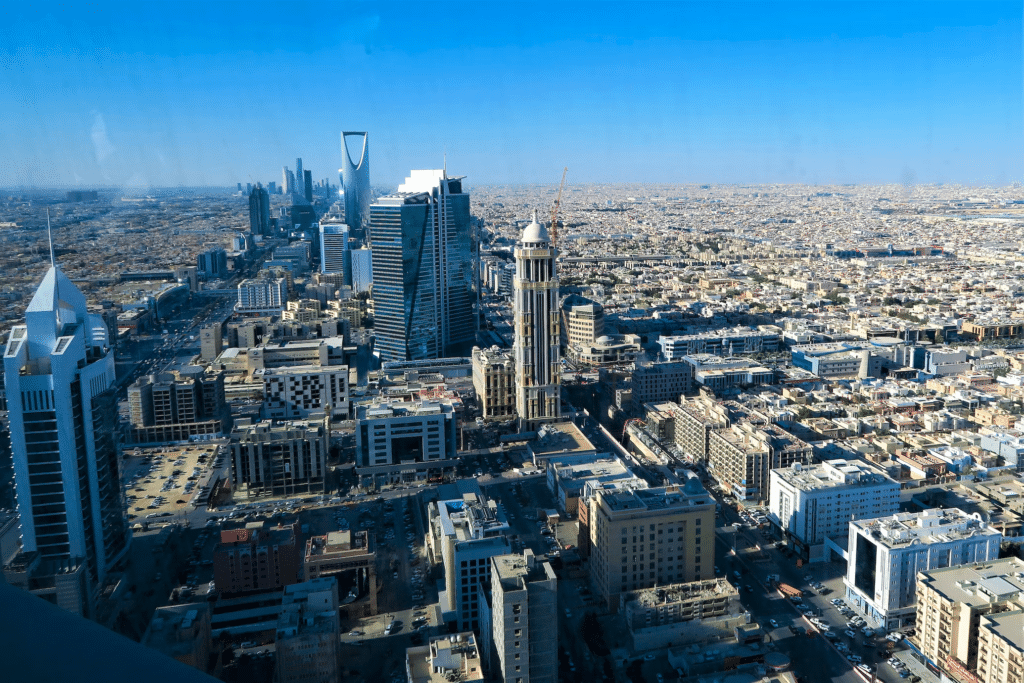 How To Invest in the Gaming Industry in Saudi Arabia?
Direct Investments in Gaming Giants: One of the most direct ways is through stocks of major gaming companies that Saudi Arabia has shown interest in. For instance, the recent investment in Nintendo (Ticker: NTDOY), listed on the Tokyo Stock Exchange, is a clear signal of the nation's gaming intent. Keeping tabs on such high-profile investments can offer a direct entry into the gaming surge.
Collaborative Ventures: Stocks of companies that might collaborate or have already formed partnerships with Saudi gaming initiatives could be another avenue. Companies like Activision Blizzard (Ticker: ATVI) listed on the NASDAQ, with its former executive now leading Saudi's Savvy Games group, could see potential collaboration or increased activity in the region.
Regional Exchange-Traded Funds (ETFs): There are ETFs that focus specifically on the MENA (Middle East and North Africa) region's tech and gaming sectors. One example is the iShares MSCI GCC ex-Saudi Arabia ETF (Ticker: IMEU), listed on the London Stock Exchange. This ETF provides exposure to companies in the Gulf Cooperation Council (excluding Saudi Arabia) and could be influenced by tech and gaming trends in the broader region.
Broader Gaming ETFs: Apart from regional ETFs, global gaming-focused ETFs can also be a viable investment. The VanEck Vectors Video Gaming and eSports ETF (Ticker: ESPO), listed on the NASDAQ, is one such option. While it offers a broader exposure to the gaming and eSports industry globally, the growth and investments in the Saudi gaming sector could influence companies within this ETF's portfolio.