Dubai, the luxurious metropolis in the United Arab Emirates, has plenty to offer for expats, including tax-free income, an excellent location, a thriving real estate market, and a vibrant lifestyle. In this article, we will explore the tax benefits, job opportunities, cost of living, immigration options, and other advantages that make Dubai a desirable destination for people from around the world.
A Financial Paradise with Caveats
Dubai is well-known for its tax-free income, allowing expats to save substantial amounts of money while living and working there. This tax benefit applies to both employees and business owners. However, it is crucial to manage your finances wisely and avoid getting caught up in the glamorous lifestyle that could quickly consume your hard-earned money.
We prepared a more detailed article about benefits of incorporating in Dubai. You can read it here.
We will be discussing taxes in Dubai as well as other UAE emirates in other articles, meanwhile to learn more about Dubai's tax benefits, visit the UAE Government website and PwC's guide to taxation in the UAE.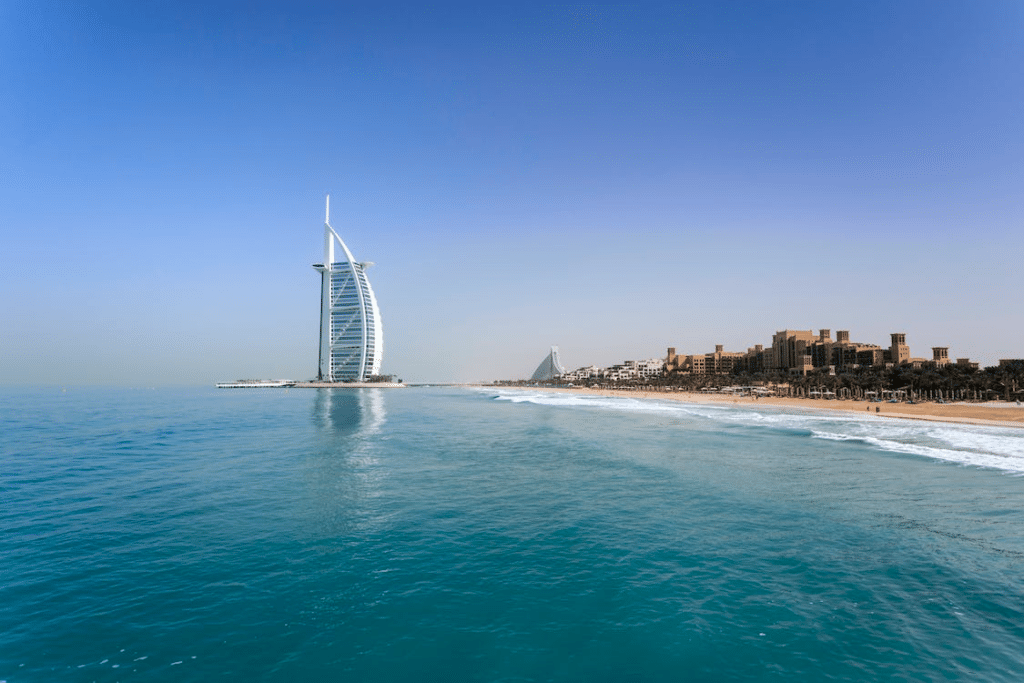 Job Opportunities: The Expat's Professional Haven
Dubai's strategic location and status as an international trade hub make it a popular destination for expats seeking job opportunities. The city is home to numerous regional and global corporations, offering a diverse range of roles and competitive salaries. Moreover, the recent relaxation of visa regulations has made it even more attractive for highly skilled professionals and investors.
Expats in Dubai can expect competitive salaries in various industries, from finance and technology to hospitality and tourism. The tax-free income further increases the allure of working in the city, as expats can save and invest more of their earnings. It's important to note that salaries can vary depending on factors such as experience, industry, and company size.
Shopping and Entertainment: A World-Class Experience
Dubai is renowned for its shopping malls, offering a diverse range of high-end and affordable retail options. The city's shopping scene caters to both luxury seekers and bargain hunters, making it a shopper's paradise. Additionally, Dubai's entertainment landscape is equally impressive, featuring cocktail lounges, international cuisine, and various nightlife options. Visitors can also enjoy world-class concerts, theater performances, ballet, and opera events throughout the year.
Dubai is not just about luxury and shopping; the city also offers numerous outdoor activities and family-friendly attractions. With multiple water parks, theme parks, and even a large-scale safari, there's always something to do, even during the hot summer months. Indoor activities, such as soft plays, swimming pools, and sports facilities, provide respite from the heat, ensuring that families can stay active and entertained all year round.
Cost of Living: Luxury Meets Affordability
Dubai offers a wide range of housing options, from small studios to luxurious villas, catering to various budgets and preferences. The city's cost of living is generally affordable compared to other major global cities, with property prices in city center areas ranging from $3,500 to $3,800 per square meter. Renting or buying a property in Dubai can be an excellent investment, as the real estate market has been showing signs of growth and stability.
For those seeking more affordable housing options, there are numerous alternatives outside of Dubai but still within the emirate. These areas offer a more relaxed lifestyle and lower property prices, making them an attractive choice for expats looking to save on housing costs.
Ways to Immigrate: Smooth Entry to the UAE
Dubai's recent visa regulation changes have made it easier for expats to immigrate to the UAE. Highly skilled professionals and investors can now obtain ten-year visas, increasing confidence in the market and encouraging long-term commitment. We will be discussing immigration to Dubai in details in the future article.